Phosphorescence. Now there's a word to light your hat to…. Define that phosphorescence, that light with him, that's the genius behind poetry ….
Emily Dickinson
Poetry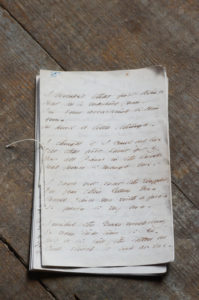 "We dont have many jokes tho' now, it is pretty much all sobriety, and we do not have much poetry, father having made up his mind that its pretty much all real life. Fathers real life and mine sometimes come into collision, but as yet, escape unhurt."
—Emily Dickinson to Austin Dickinson, December 15, 1851 (L65)
Despite Dickinson's humorous depiction of a home life that was less than poetical, in truth her "real life" contained much poetry.
Emily Dickinson composed almost 1800 poems, but fewer than a dozen were published in her lifetime.